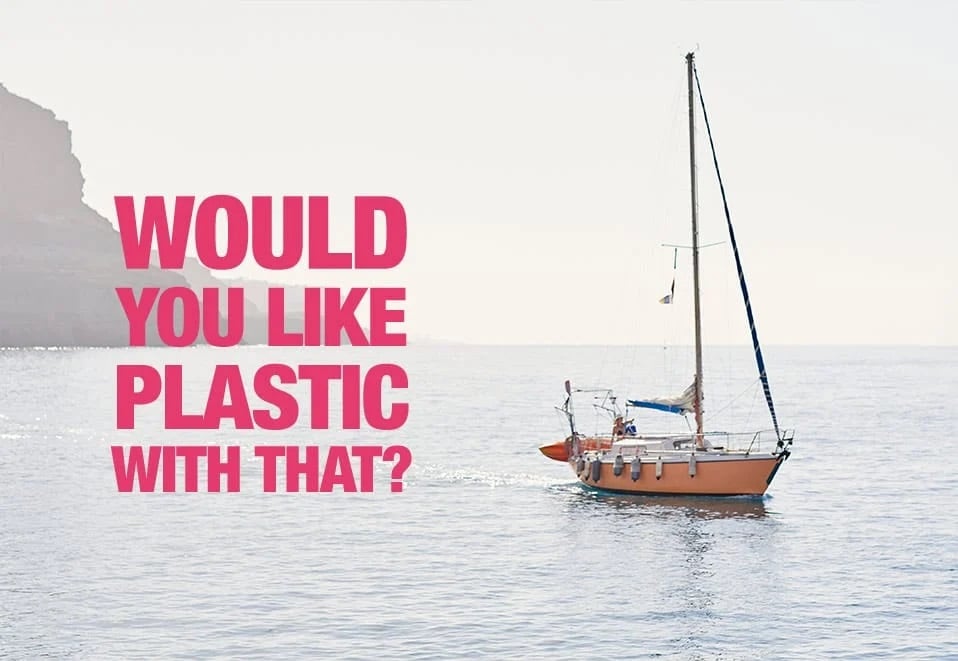 The Benefits of Natural
Natural fibres such as linen, cotton, wool and cashmere are hypoallergenic, hygroscopic (adjusting to your body temperature), breathable and durable and will last for many years. We have customers who have had their jumper for thirty years and it is still going strong. By wearing natural fibres you can be sure that you are not contributing to microplastics and that over time our yarns will biodegrade. Humans have worn natural fibres for thousands of years for good reason. We are very passionate about all of our high-quality natural yarns.
Would You Like Plastic With That?
Check your clothing labels as synthetic clothing such as nylon and polyester are disastrous to the environment. When you launder man-made synthetic fibres, tiny microfibres are released and drained from the washing machine, through wastewater plants and onwards. These fibres are 5mm or less and are a type of microplastic. They finally make their way into our oceans, then work their way along the food chain. Plastic can be found in fish, meat, honey, wheat and in human poop! We are literally eating plastic. Our mission is to keep microplastics out of our oceans.