Given this week's tree-splitting sunshine and soaring temperatures, Cashmere knitwear has probably not been your first thought, re cool, summer comfort! It's more than likely you've been reaching for shorts and tees rather than Cashmere jumpers and cardigans!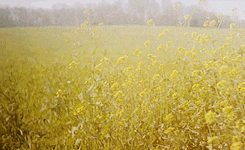 But, wait a minute… maybe Cashmere can work during the warmer months…
Lightweight and lovely, natural and breathable, Cashmere has a definite place in your summer wardrobe.
This season, we've introduced a new, Summer Cashmere range, which puts paid to Cashmere's "just-for-winter" stereotype.
Womens Lightweight Cashmere Cropped Cardigan (Q30L)

Using incredibly lightweight, wonderfully luxurious, 2 ply Cashmere – significantly lighter and cooler than our standard-weight Cashmere – this range offers gossamer-like, softer-than-soft jumpers and cardigans.
Womens Lightweight Cashmere Edge to Edge Cardigan (Q31L)

Great for either day or night throughout the warm, summer months, and beyond, these delights make for lovely, luxurious investments.
The range offers bright and beautiful, summery hues, including Shocking Pink, Aqua and Pale Pink. Which fantastic colour grabs you?
We love the loose-fitting and flattering Centre Seam Jumper in Pale Pink. Great for all skin tones, this pretty, contemporary piece is a current, WoolOvers HQ favourite!
Womens Lightweight Cashmere Centre Seam Jumper (Q32L)
So, if you think Cashmere is just for the colder months, think again…
Discover our Summer Cashmere today!